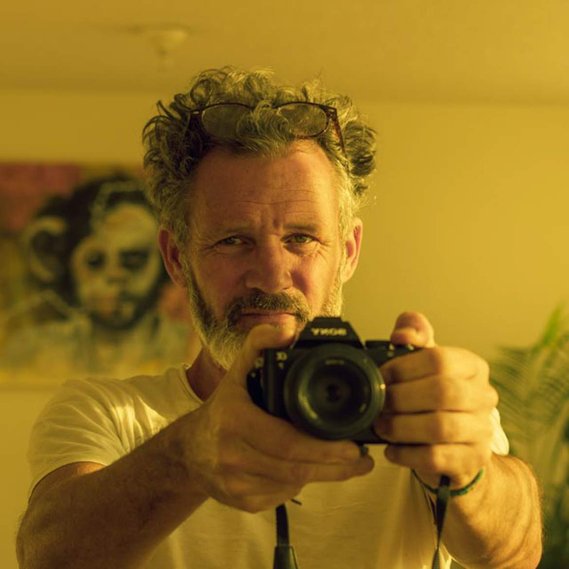 Artist Statement
Some years ago, I felt myself disappear. I turned to photography and realized I was still here. I began looking for subjects that were hidden or that had disintegrated. The lighting, the fog, snow or rain made the subject fade nearly to nothing. And sometimes it was my deliberate misuse of the camera that dissolved the subject.
EXPERIENCE

Biography
I live and work in Vieux-Hull, on a lake in the Gatineau Hills, in Canada, and in Oaxaca State in Mexico. These locations and the people there are central to my work, as are the skies, the hills and the light. I received an MA, Visual and Media Arts from the Université du Québec à Montréal. My work has been shown in many galleries in Quebec and Canada, in addition to film festivals in France and Germany.
I have done commissions for Smythe, a fashion label in Toronto, the Université de Québec en Outaouais, and SOULiers Studios, a footwear company.

ABOUT MY PROCESS
My Work
This website is a record of some of my photographic interests: streets; buildings; skies; forests; waters; people and camera misuse. The images I shoot are influenced by travel, music and mood.
I have organized them here by subject. The sequence of photos called Pandemic captures three city scenes in lock down. Concussion is a series of self-portraits addressing an injury I sustained twice in the span of two years. Autoroute 5 and Parliament Hill capture those locations at different moments, times of day and seasons. Controlled burn/waves/sky is a study of patterns and palettes. Sofia is a young model I followed on a hot summer evening. People reflects my shyness as a photographer.

The gallery Past works refers to a period well before the disappearance, when I worked more conceptually, in video, performance and three-dimensional installations. That section is under development.
HAVE QUESTIONS?
Representation
I'm represented in Toronto by Gagné Contemporary

You can direct print inquiries through the contact form here.
For commissions, contact me directly: duncanlcd (at) gmail.com